Thanks to ALL who did their part to conserve and protect our waters this summer, and
CONGRATULATIONS to our 2019 MAKE WATER WORK WINNERS!
Learn more about our 2019 Make Water Work Champion Community here.
Fiona Montgomery of Armstrong (right) with Shepherd Hardware's Sandy Melvin
Dan Moratto of Vernon at Nicholas Alexander Home & Garden
Daisy Penner of Vernon (3rd from left) and her kids with Terry Lynn from Nicholas Alexander Home & Garden
Marion Couch of Kelowna (middle) with her daughter, Robyn Couch, and Michael Mceachern from ProSource Irrigation Supply
Irene Wangler of Lake Country (left) with Ace Hardware's Mike Hewitson
Lisa McNaughton (right) from Lake Country with Ace Hardware's Tracy Schochter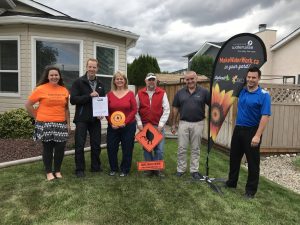 2017 – LAURIE WEISGARBER
Before photo pictured l to r: Okanagan WaterWise Communications and Outreach Coordinator Alyssa Bougie, Ed Hoppe with City of Kelowna water utility, prize winner Laurie Weisgarber, Ken Salvail of KelownaGardens.com, Rob Holowenko with ProSource Irrigation, and Bylands' Darren Fedorak.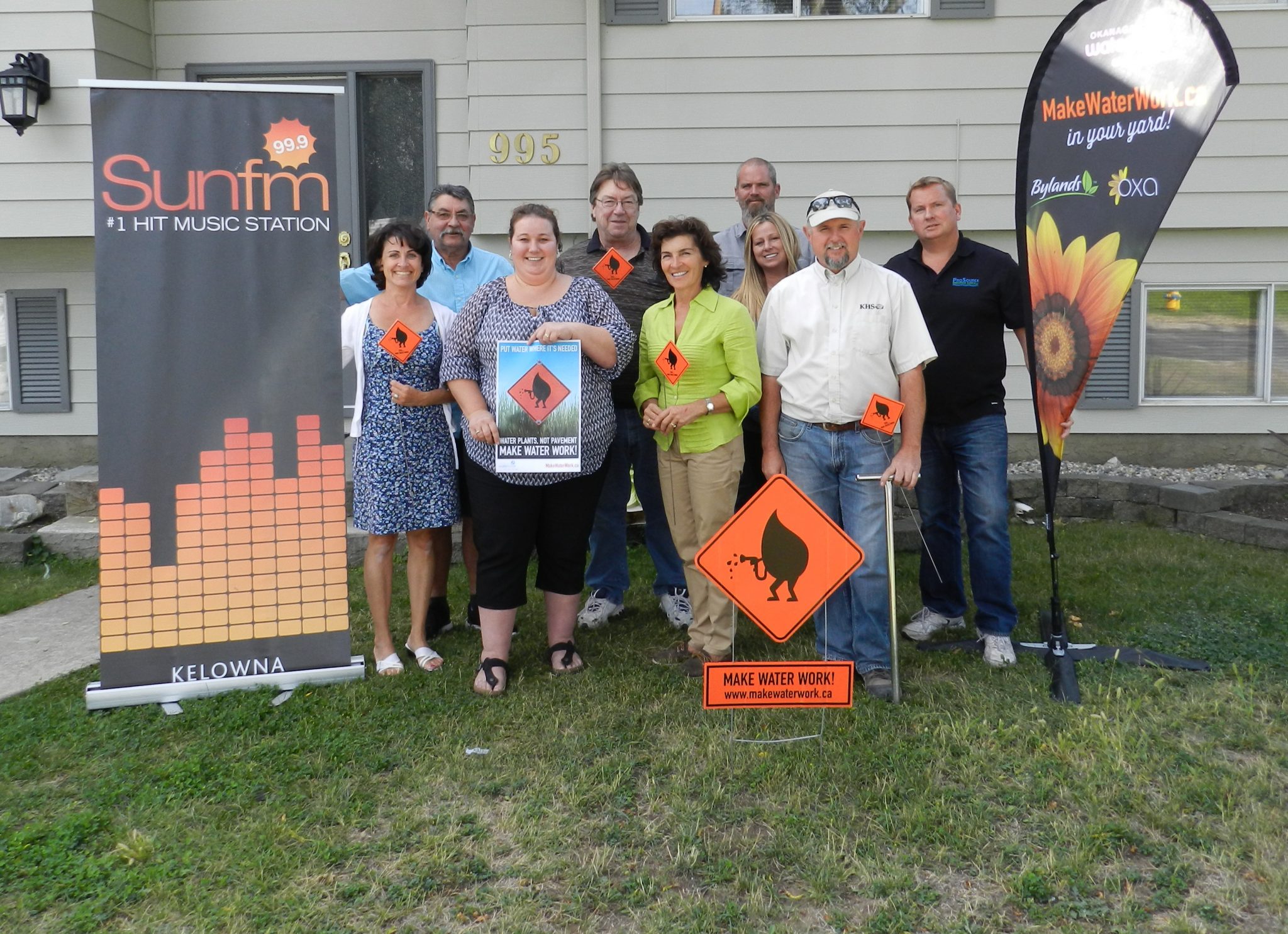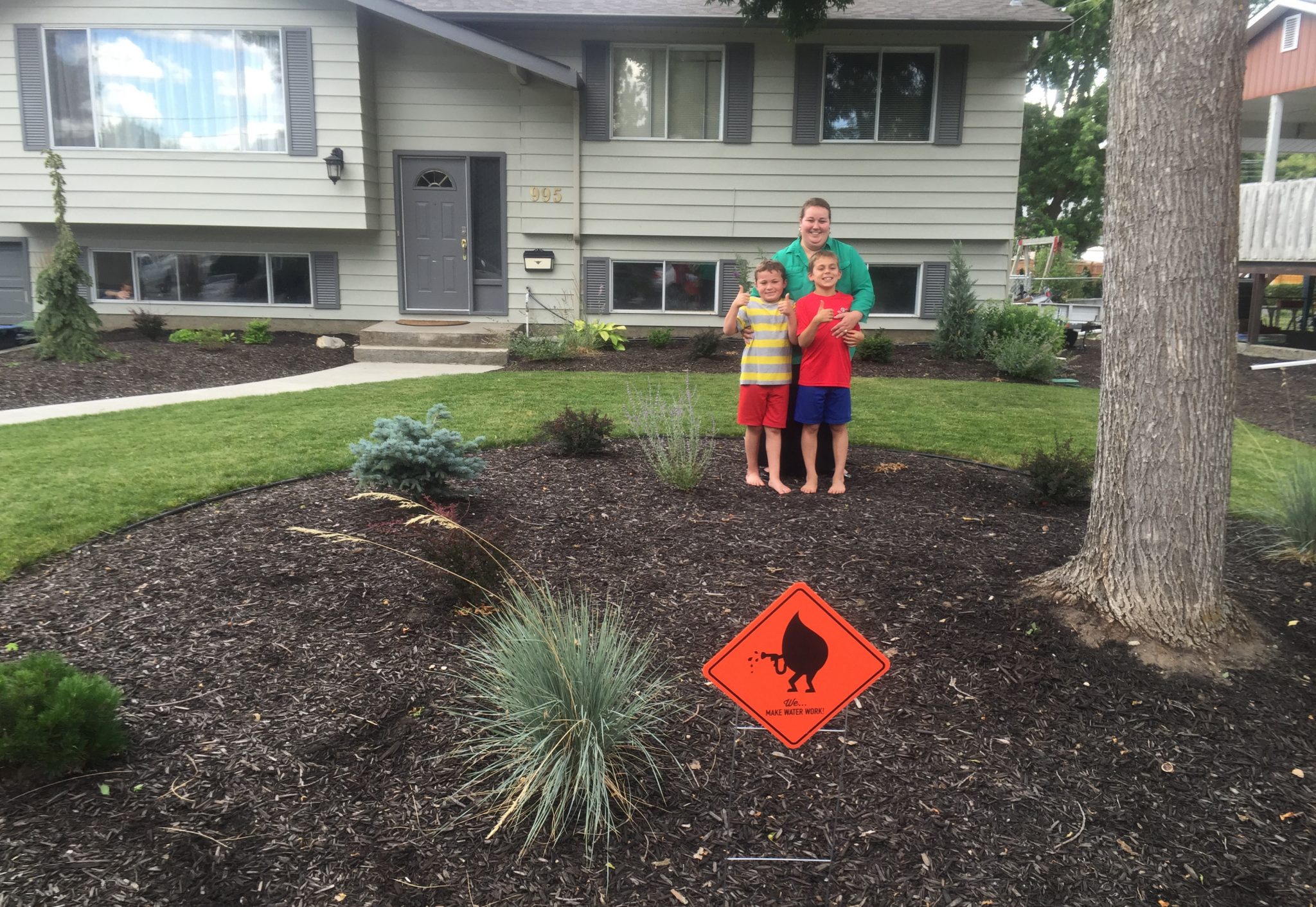 2015 – GENA SHERWOOD OF KELOWNA
Before photo pictured l to r: Corinne Jackson with OBWB & Okanagan WaterWise, Gary Zarr – Chair of Rutland Waterworks District, contest winner Gena Sherwood, Rutland Waterworks' Manager Pete Preston, Maria Byland of Bylands Nursery, Barry & Sue Paull of Eco Turf Farms, Ken Salvail with KelownaGardens.com and Sean Minaker of ProSource Irrigation.