THE MAKE WATER WORK COLLECTION PROVIDES THREE SEASONS OF COLOUR INTEREST
These WaterWise plants, when combined, provide easy-to-care for gardens with various seasonal colours.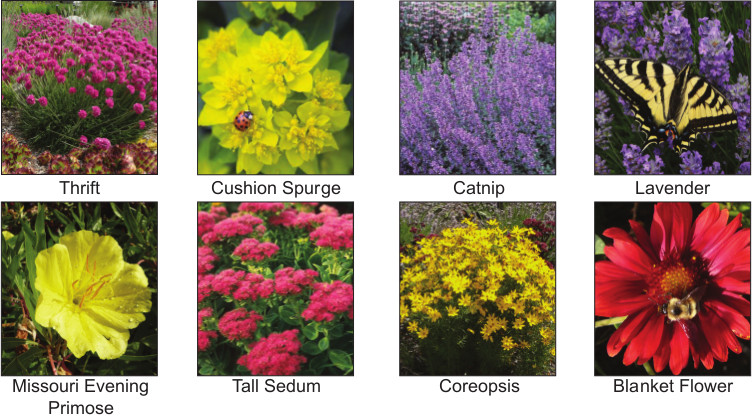 LOW MAINTENANCE, ULTRA LOW WATER USE
Below are suggested WaterWise plants for the dry Okanagan climate that, when combined, will thrive naturally even in drought conditions.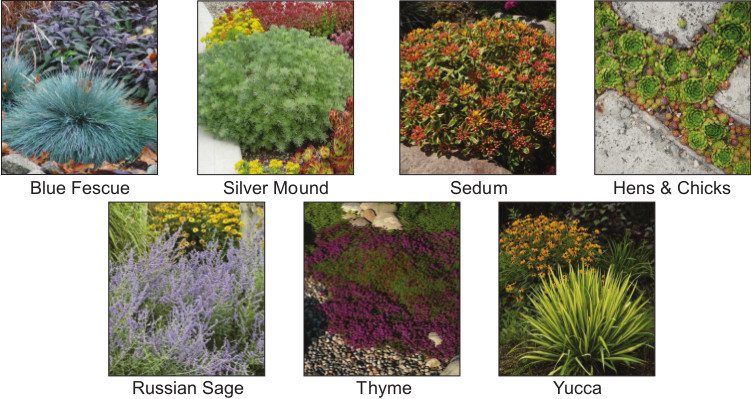 MAKE WATER WORK PLANT CARE TIPS
Watering
All plants need weekly watering during the first year to get roots established. Some varieties of shrubs will need weekly watering for 2-3 additional years.
It is best to give the plant a slow soak, then allow the surface of the soil to dry out before watering again. This encourages deep, drought-tolerant root growth.
Plants in water retentive soils (such as clay) will need less supplementary water than those in sandy, fast-draining soils.
Mulching
A 2-3″ layer of organic mulch on top of the soil is recommended.
Mulch helps retain moisture, minimize weeds and keeps soil surface soft for water retention.
It also provides plant nutrients, which helps minimize the need for supplementary fertilizers.
When to plant
Plants planted in the fall will have a much better root system by the following summer than plants freshly planted in the spring.
The Make Water Work Plant Collection was created in partnership with Bylands Nursery and the Okanagan Xeriscape Association, to create a palette of WaterWise plants that celebrate the beauty of what's possible in our dry climate and… Make Water Work more effectively in your yard!
WHEN DONE RIGHT, THERE ARE PLENTY OF BENEFITS
Create beautiful, easy-care, drought-resistant landscapes that enhance home value.
Reduce water use by 30-100%, depending on the plants used.
The Make Water Work plants chosen as part of this collection are suited to the dry Okanagan climate, and will naturally thrive.
During water restrictions, these plants will continue to look great.
WHY REDUCE WATER USE?
There is LESS water available per person in the Okanagan than anywhere else in Canada.
The Okanagan has one of the highest rates of water use per person in Canada.
The second largest use of water in the Okanagan is used on our household lawns and gardens.
Water is a finite resource. As the valley grows and costs of treating water rises, it becomes more important to make wise choices about how we use our water.
For an even more extensive listing of WaterWise plants, visit www.okanaganxeriscape.org/db